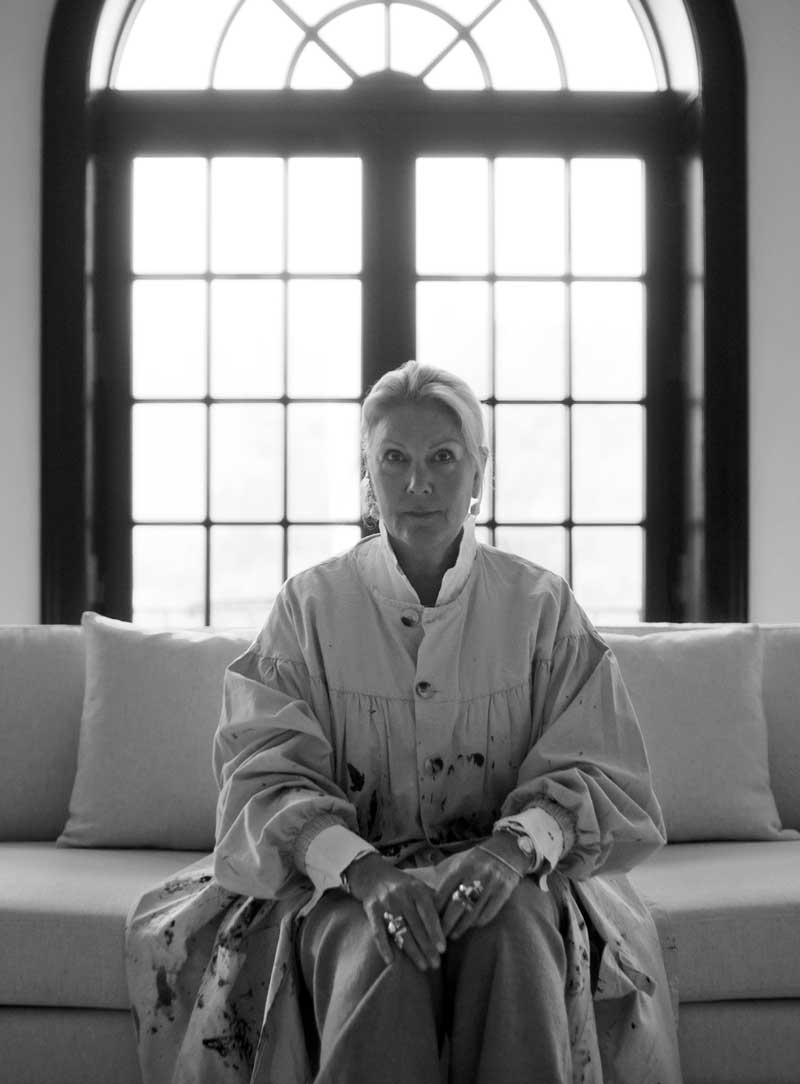 Malene Birger is synonymous with uncompromising style and attention to detail. Having founded and led two of Denmark's most successful international fashion brands – Day Birger et Mikkelsen (1997-2002) and By Malene Birger (2003-2014) – the multiple award-winning designer has since honed her creative craft on numerous projects across art, interior design, fashion and jewellery.
In 2015 she founded the eponymous design consultancy, The World of Malene Birger. As a self-proclaimed nomad, she has spent the last 17 years designing, renovating and moving. Living in homes at Mallorca, London, Greece, and Lago di Como Italy.
Ms. Birger returned to the Balearics from where she creates her artworks, collages and paintings, including sculptures and ceramics. From her studio in her finca at Mallorca she mainly work as an artist, beside renovating her next home, a grand townhouse in Felanitx nearby and where she will move Spring 2024. She will open her first Gallery and Showroom, presenting and sell her art and vintage interior.
Malene Birger has during the last 13 years created 3 large interior and art books, published by Teneues, and sold all over the globe. Latest MOVE&ART published in September 2022.
(see more under BOOKS)
WELCOME TO THE WORLD OF MALENE BIRGER