CREATED by DESIGNER MALENE BIRGER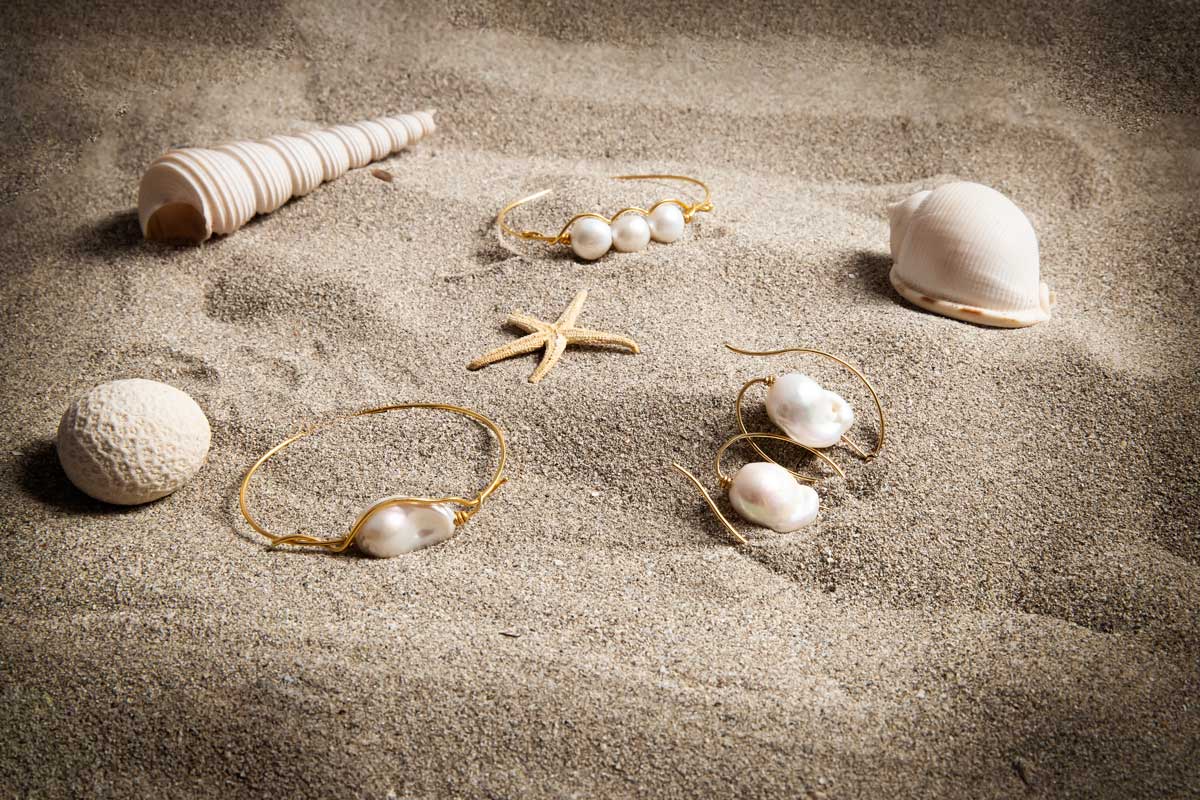 STORY
Since I was a child jewellery has been a fascination of mine, and I have always had a deep desire to bejewel myself. I have during my adult life travelled the globe, but never without my jewelleries. I cannot imagine not wearing jewels.
I think that jewels is a very personal thing, they can be inherited, hold a memory, tell a story or simply inspire you. My collection is inspired by antique Egyptian jewelleries.
Enjoying my summer holiday (as I always do) in 2019 on the Greek Island of Skyros, I felt the desire to design some new jewels for myself. I was introduced to a talented goldsmith and a wonderful German woman, Christina Dolfen-Alexandrou.
During that summer, I designed some earrings, and our relationship and collaboration began, it became the start of GOLD & ME.
Christina has lived on Skyros for more than 35 years and I have visited the Island since I was 28 years old.
My main focus is to create jewelleries that are inspiring and personal to you, with attention to details and to support a small local business.
You can carry and wear GOLD & ME anywhere and wear them with any outfit, you can dress up or down, the design is timeless, contemporary and personal.

PRATICAL INFORMATION:
ORDERS: PRE-ORDER
All PRICES ARE IN EUROS AND INCL. 21%VAT
DELIVERY: 4-5 weeks all items are HANDMADE and produced in 18 CARAT GOLD.
GOLD COLOUR: The photos show the gold colour and the pearls well.
FRESHWATER PEARLS: (FWP)
No pearls will never look the same.
These pearls are grown in freshwater lakes, rivers, and ponds, predominately in China. Although many are white and resemble the Akoya cultured pearls in shape and size, they can also be produced in various shapes and in an array of pastel colours.
BAROQUE PEARLS:
ALL PEARLS HAVE THERE OWN NATURAL, SHAPE AND FORM.
Baroque pearls are pearls with an irregular non-spherical shape. Shapes can range from minor aberrations to distinctly ovoid, curved, pinch, or lumpy shapes. Most cultured freshwater pearls are baroque because freshwater pearls are mantle-tissue nucleated instead of bead nucleated. Cultured saltwater pearls can also be baroque, but tend to be more teardrop-shaped due to the use of a spherical nucleation bead.